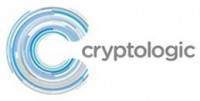 Here you will find information on many of my favorite Cryptologic slots, along with screenshots of paytables and some of my wins while playing with real money.
I just recently started playing at Cryptologic casinos, so I don't have very many big wins to show, but I will be updating this section regularly so check back often. Also, keep an eye on the New Slots page for new Cryptologic slot releases.
All of the information about these slots is from my personal experience, if I say a slot seems to give bonus rounds more often, or spins in a win less often, that's just what I've noticed after many spins on each slot.
Sign up at a Cryptologic Casino today to play over 300 slots and other games when you download the online casino software. Players from Canada and most countries, except the USA, are welcome at these casinos.
You can try a few of these slots on the Free Cryptologic Slots page, there are currently 21 free slots on that page.
Cryptologic Slots