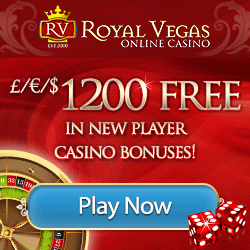 The New Brunswick government is now seriously considering offering an online casino to its residents following in the footsteps of British Columbia and Quebec who both went online in 2010, and Ontario who will be launching an online gambling website in 2012.
While the rest of Atlantic Canada doesn't seem to want anything to do with online casinos, the government in New Brunswick has instructed the Atlantic Lottery Corp. to seriously look at offering online gambling to the residents of that province.
"What has happened over the years because there has been very much a growth, a very large amount of growth in online gaming, all governments across Canada have looked at it," said Marc Belliveau, communications director for the New Brunswick Department of Finance and the province's Lotteries and Gaming Corp.
While all provincial governments in Canada have looked at the idea, only a few have stated that they are interested in the idea. Saskatchewan is one of the provinces that is "very interested" in the idea, but after living here all my life I know how fast things happen in this province.
If Saskatchewan launches an online gambling website, they will likely be close to the last province to do so, even though they are currently showing the most interest after British Columbia, Quebec, Ontario, and New Brunswick.
It is obviously a touchy subject with the public, and the only reason a provincial government wouldn't show interest in the idea is because they are afraid of public opinion. Millions of dollars leave each province every month to what they call 'illegal online gambling' (even though it's not technically illegal to gamble online in Canada). Offering fully legal online gambling from within a province would open them up to all sorts of tax revenue.
If the government of Canada was really smart, they would just legalize and regulate the online gambling that already goes on, instead of doing all the added work of offering their own online casinos. All they would have to do is license the online casinos to operate within Canada and tax them on revenues gained from Canadian players. That would also be a great thing for online gamblers in Canada because of the added protection the license would bring, not that the people at the Kahnawake Gaming Commission don't already do a great job. All the government of Canada needs to know about doing all of this, has already been done in Quebec by the people of Kahnawake for years.
I'm not sure if I would ever play at a provincial online casino though, simply due to the fact that the payout percentages (or RTP – Return to Player) of land based slots in Canada is much lower than at existing online casinos. The RTP of land based slots in Canada is 92-94% (which is consistent with reports on the slots found at the BC online casino), while most online casinos offer slots with 95-97% RTP on average. While that doesn't sound like a huge difference, it is calculated over millions of spins so it does make quite a big difference. I have always had better luck playing online slots than the slots at my local casino.