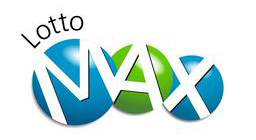 A group of 19 employees from a Bell Canada call center in Toronto won the Lotto Max grand prize of $50M on the New Years Eve draw (Dec. 31st, 2010).
However, nobody will get anything until they figure out who all deserves a share of the prize after an unknown number of people have come forward claiming they deserve a share. The OLG have stated that a rigorous prize claim review process must be completed before anyone gets to see a share of the huge prize.
This isn't the first time for a couple of things in this story. It's not the first time extra people from a weekly group ticket purchase have come forward claiming they deserved a share of the pot, and it's not the first time winning big for 4 employees from the same company.
A dispute arose in 2008 when over two dozen workers at Powco Steel in Barrie, Ontario claimed a $24.5M prize. Others came forward claiming they should have been included on the list of winners shortly after it was announced. After a lengthy investigation, it was found that two names were covered up with white-out on the list of winners provided to the OLG, and four extra people were given an undisclosed share of the prize. The money was frozen for about two years before the case was recently settled.
Four of the first 19 people that claimed this $50M had recently shared a $1M Encore win with a group of 13 people in 2007. Obviously a much bigger prize is on the line this time, but I still wouldn't mind joining that group of lucky buggers and letting them pick the numbers!
The group is reportedly still in good spirits despite the issue and unknown amount of time it will take to get their fair share of the prize, which works out to about $2.6M for each of the 19 players, though the mood had definitely changed in just a couple days. After happily speaking to the media about their win on Monday (Jan. 3, 2011), the same people quickly brushed by reporters and refused comment in front of the prize office on Wednesday.
I don't know about you, but I'd rather just buy my own tickets after reading about this. Sure the odds are better with more people chipping in, allowing for more numbers to be purchased, but it's definitely not worth having to wait two years to get your winnings. The sad thing is, it probably happens more often than you hear about with people just being greedy and trying to weasel in, or being jealous and just trying to delay things for the winners.
Check this page in the future for any updates on the situation. Become a millionaire on your own by hitting a progressive jackpot at these Canadian Online Casinos.
Update (February 14th 2011): Some of the Dec. 31st, 2010 grand prize has now been paid out to the winning group. $32M of the $50M has been handed out to the original 19 people and the remainder will have to wait for a court case involving 11 people that figure they deserve a cut. If somebody or everybody in that group of 11 extra people has a legitimate claim, then great, good for them for stepping up. If not, their names should be made public and they should be banned from participating in any lottery groups in the future.