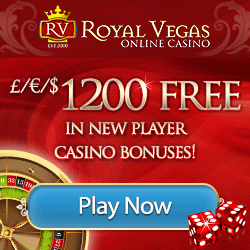 I have never been much of a fan of MicroGaming slot tournaments. The reels always seemed to spin way too slow, using up very valuable time, and they always offered far too many continues, allowing people to just 'buy their way' to first place.
Major improvements have been made, and the MG slot tournaments are getting better all the time. I've been playing them the last few days and although many freerolls still offer too many continues, the reels seem to spin normally and you actually have the opportunity to run out of coins before running out of time, maximizing your chances of hitting a big win and climbing to the top of the leader board.
There are also several new types of slot tournaments available, including my favorite type, the "One Shot". This tournament type only gives the player one shot, with no option to rebuy or continue. This alone has restored my faith in MicroGaming slot tournaments, as it is really the fairest way to structure a tournament.
Download 32Red Casino and/or Royal Vegas Casino today and take part in the multiple slot tournaments held every day. Many freeroll tournaments also take place several times a day, so you can also win for free!