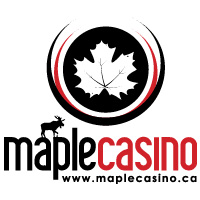 Maple Casino is the only Canadian themed online casino. It was the first online casino I played at for real money. I played there as a "guest" for years and then decided to try it out for real after a few beers one night. I wasn't expecting much, I frequent the local casino to play slots, I figured an online casino would eat my money even faster. I actually ended up winning a decent amount.
MAPLE CASINO IS NOW CLOSED.
I suggest playing at 32Red Casino, Roxy Palace Casino, All Slots Casino, or any of the other Microgaming Casinos found on this website.
I think it was silly to just close the only Canadian themed online casino. It had a good reputation and lots of players so I don't know why they didn't sell it instead of just closing it down.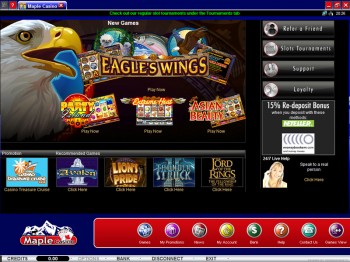 I opted to try the freeplay offer. I hit fairly big right away, enough to quit and claim my $100, but I wanted to keep playing to get a better feel for the rest of the games (and just have some fun with the free money). I ended up losing quite a bit of it and running out of time, and then hit really big to bring my balance well over $3100. So I claimed the $100 bonus and signed up for Instadebit (great service for Canadians to use) to deposit $40.
I got to play for quite a while on that $140 but slowly lost it. Still wanting to play I deposited more. It was starting to feel like another night at the local casino, except for the fact that I could smoke wherever I wanted and the beer was cheaper. Also nice not to have to wait in line to get my beer from the fridge or go to the bathroom.
I was almost down to what I usually budget for a night at the casino when I started winning some of it back. I started playing Alaskan Fishing at $3 per spin when I hit 15 free spins at 3x, wasn't winning much until the 10th spin when a few reels filled up with stacked wilds and paid over $800. Needless to say I was quite happy hitting that big of a win, but I started to worry about actually getting paid as I had never even really looked into gambling online or the different casinos that are out there.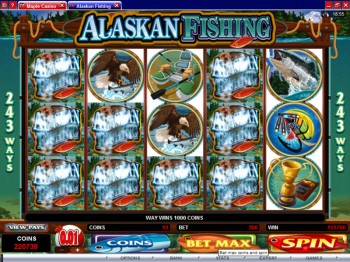 I started digging around and found that Maple Casino has been a trusted online casino for years. So I requested a withdrawal, and they requested a couple documents to verify my ID and address (I know now that all casinos do this). I emailed those documents to them and was paid no problem to my Instadebit account.
Since then I have continued to play there and have found them to be a great place to play. The live chat support is fast to respond and good at fixing any issues or answering your questions. I'm not always as lucky as I was the first night, but the games are definitely fair, I've had a few big wins there (my biggest win is shown in the image to the left). I have played at several other casinos in the meantime and while some of them are great, I still play the most at Maple Casino.


They also have a good Loyalty Rewards Program with redeemable loyalty points and weekly bonuses. The more you play, the better the rewards. Use Instadebit to fund your account and get a 15% bonus on every deposit, even on top of your weekly bonus! As a Gold VIP member, I get a 50% deposit offer every Sunday, plus 15% for using Instadebit to give me a 65% bonus.
Withdrawals are guaranteed to be processed in 24hrs once you reach Silver VIP status, which is the first VIP level. One useful tip about that (this only holds true for some Microgaming casinos) when you request a withdrawal, wait a few minutes and then open live chat and request your withdrawal to be "flushed". The customer service reps are usually quite happy to do that for you. Otherwise it will be 'reversible' for 24hrs, and doubling the cashout time.
Play at Maple Casino with Canadian currency, and enjoy a range of over 450 games to choose from including slots, video poker, roulette, blackjack, and more! Maple Casino is owned by Vegas Partner Lounge.