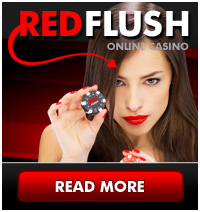 I have played at hundreds of online casinos and the ones found in the links below are the best I have played at so far. These online casinos are known for being trustworthy, and some have even been around since the mid-1990′s.
I enjoy playing at online casinos and, just like everybody else, I like to be treated fairly when it comes to the games and getting the money that I win in a timely fashion. The main reason for this website is to showcase the online casinos that are fair and will pay you your winnings. My experience counts for a lot when I consider listing a casino on this site, but I also take into account the experiences of others.
All of these online casinos are Canadian friendly, and most other countries are welcome. Residents of the US and France are unable to play at very many online casinos any more, but there are still a few out there, like RTG casinos for the US.
If you aren't sure if players from your country are allowed to play at a casino, feel free to ask live chat at any of these online casinos and they will quickly let you know. Live chat support is available at most online casinos 24/7.
Online Casinos Listed by Software
There are other software platforms being used at online casinos, and I am currently playing at a few to check them out. If I find some other high quality casinos using different software, I will add them to a new section once I have fully researched them. There are also some casinos that Canadians are unable to play at due to the software they are using, like Rival and Wager Works casinos, but that's not a very big loss.
Also see the Casino Groups page that lists the companies who own the online casinos on this site. Each company has a page that shows all of the online gambling options that they offer along with any welcome bonus information.
Share these online casinos with your friends!